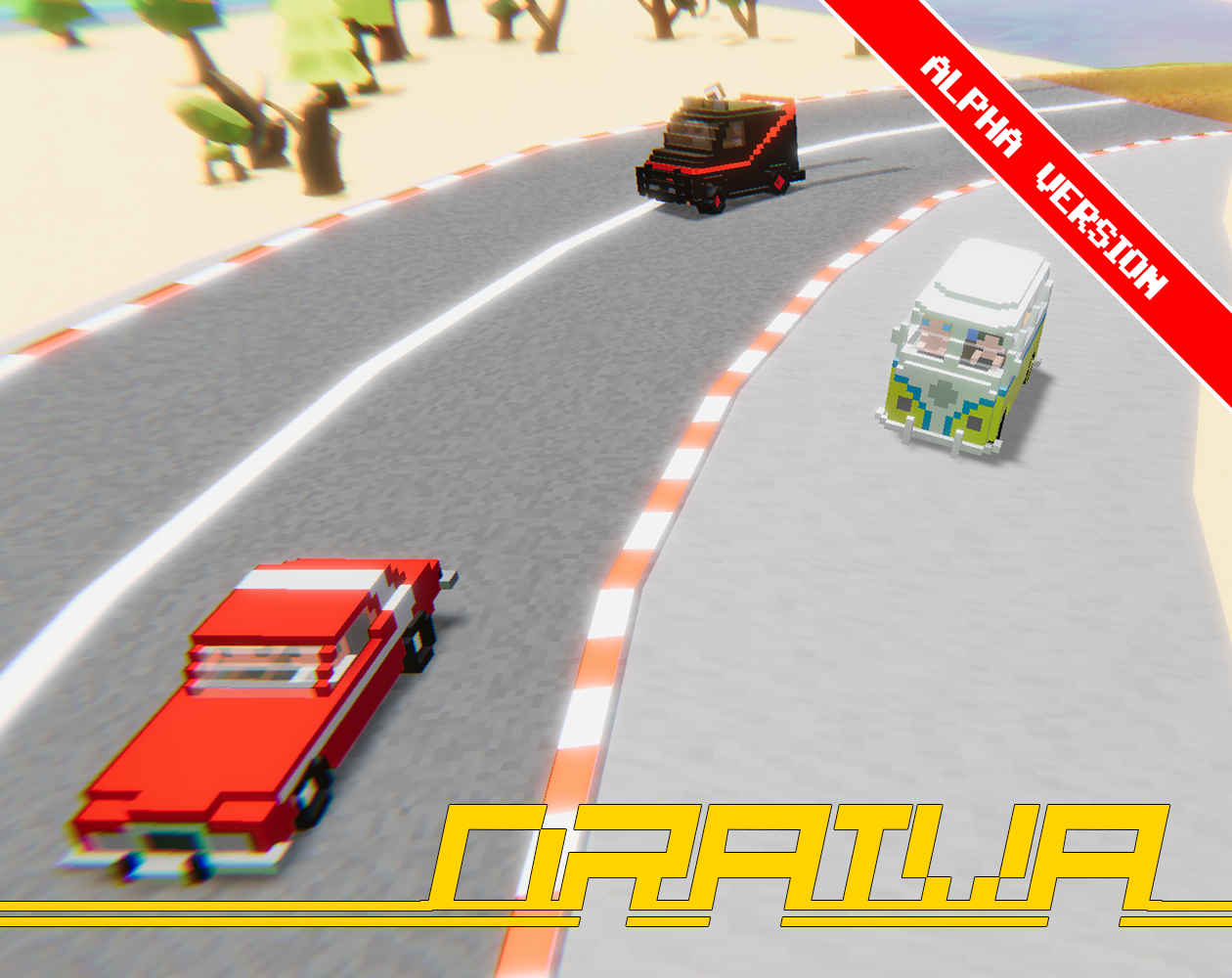 Draiva
A downloadable game for Windows and macOS
Draiva is an old style car driving game with procedurally generated shareable tracks (by key number for now), many different car models and day/night cycle!
Im a programmer but this is my first try in the world of games development so comments and advices are appreciated! :)
I'll add some options and features in the future (more cars, better sounds, background music, online track and lap records sharing ecc...).
---
Keyboard controls:
Arrow keys: gas, brake and steering
Space bar: handbrake
R: back to the track (if you're stuck somewhere)
C: change camera
Esc: pause the game
Download
Click download now to get access to the following files:
Comments
Log in with itch.io to leave a comment.
Looks awesome, can't wait to try it!
Glad to hear it! let me know if you enjoy the game :)
Glad that you are frequently working on it. I'm so fed up with abandoned projects...
Hi! My name's Sasha Zenko. I'm from Belarus.
I am making hardcore letsplay videos handsfree (using only my chin). I have a program that allows me to assign keyboard controls to mouse movements. I have played your game and I think it's awesome! It's very good. I like it.
Check out my LetsPlay video:
Thanks for the comment and for the video... next version will be out in a week or so and it will also solve some controls problems (right now is a little too hard to play).
I hope you'll continue to enjoy the game in the future :)
in the next version I'll enable opengl for windows builds... I hope to release 0.2 in a week.
Thanks for the comment! 😉
0.2 is here, reading the instructions in your link now it should be WinXP compatible.
Let me know! :)
Kernel32.dll error, but i think it's becouse i don't have a webgl3 harware :\
The best way should be to compile the game with UnityPlayer.dll v2017.2, np if you don't and tnx anyway. But if you do, a 32bit is better! :P

I really like the car selection. Keep up the good work. :)

Thank you for the review!!! :-)
It's been great playing, really nice job. Looking forward to updates. :)
I hope to have the time to polish, to add more options and to solve some stupid issues (like the bigfoot grip).
I hear you was talking about tracks in the video: tracks are procedurally generated, you can save tracks writing the code number on a paper :D
Welcome to 1988! :P